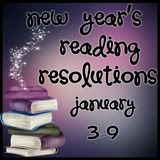 I've never done a blog hop giveaway thinger and decided for 2011 that I'd like to try one. This is me checking this off my list. I'm completely owning 2011 already 😛
Anywhooo. This blog hop is brought to you by Candace's Book Blog, Pure Imagination and Reading Angel!
What, may you ask, am I giving away? After much debate I decided on an ARC of Vixen (The Flappers)
by Jillian Larkin. I have a slight obsession with flappers and the 1920's in general. It's true. I was an a pretty freaking awesome flapper for Halloween a few years ago. 😛
How to enter (US/Canada only):
– One entry per person.
– Fill out the form with your name and a way I can get in contact with you.
– I'm all about simplicity. You don't have to follow me or anything like that but I'd love if you took a look around and considered it. My readers find me to be pretty enjoyable to follow most of them time. 😛 I read just about anything as you'll find out. I'm rather fond of discussion posts whether it's about requiring a follow for a giveaway, blogging etiquette or bookish tattoos. I'm enthusiastic and I love love love getting to know those who come to my blog. I'm kind of silly sometimes (umm my first IMM vlog??) and I'm not afraid to get a little personal on my blog. Now that I've given you the condensed version of who I am..check me out and enter this giveaway already! If you don't want to follow my blog, come chat with me on Twitter (@brokeandbookish)
And while you are here, tell me something you want to do in 2011 in the comments! And then go enter more giveaways! Here's the link to the linky because it made my blog stop loading.